The Economist has been reporting recently on the advances of China in AI using the volume of patents and the number of AI companies as an indicator:
If you still have China pegged as just a cheap offshore manufacturing country then you have been wrong for some time now. The future of Silicon Valley as the preeminent driver of innovation in the world is not assured and China is likely to have a significant impact. If you'd like to think a bit more about China as innovator then this is a good place to start:
Another recent example of China as innovator has been the establishment of a partnership between Baidu and Microsoft with Microsoft providing Azure capabilities to Baidu's autonomous vehicle technologies.
"We are excited to have Microsoft as part of the Apollo alliance. Our goal with Apollo is to provide an open and powerful platform to the automotive industry to further the goal of autonomous vehicles," said Ya-Qin Zhang, president of Baidu. "By using Azure, our partners outside of China will have access to a trustworthy and secure public cloud, enabling them to focus on innovating instead of building their own cloud-based infrastructure."
That's not the only news from Microsoft as they talk about the work they are doing in machine reading through ReasoNet:
Teaching a computer to read and answer general questions pertaining to a document is a challenging yet unsolved problem. In this paper, we describe a novel neural network architecture called the Reasoning Network (ReasoNet) for machine comprehension tasks. ReasoNets make use of multiple turns to effectively exploit and then reason over the relation among queries, documents, and answers.
If you want a broader view of what Microsoft are doing in this area here's a great overview:
Microsoft is doubling down on machine reading as part of its AI focus
Whilst Microsoft is talking about teaching AI to read and understand; Google have been talking about how they have been using AI to edit photos:
Landscape photography is hard, no matter how beautiful an environment you're shooting in. You need to be well-versed in composition, deal with weather conditions, know how to adjust your camera settings for the best possible shot, and then edit it to come up with a pleasing picture.

Google might be close to solving the last part of that puzzle: a couple of its Machine Perception researchers have trained a deep-learning system to identify objectively fine landscape panorama photos from Google Street View, and then artistically crop and edit them like a human photographer would.
The results are really very good: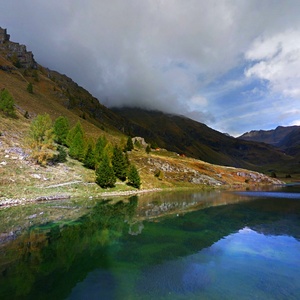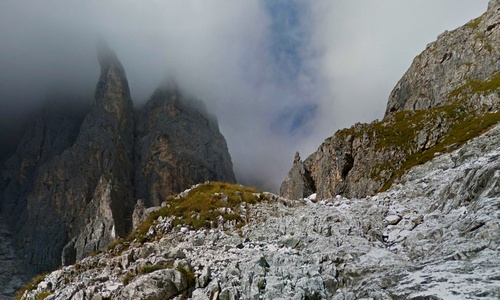 Whilst this is all very interesting, it's not as much fun as having a robot Einstein on your desk (even if the effect is a bit creepy):